2023.08.04
Press Release
ARCALIS – Notice of Completion of New mRNA Drug Substance Plant
ARCALIS Inc. (headquartered in Minamisoma City, Fukushima Prefecture; hereinafter "ARCALIS") is pleased to announce that its new mRNA Drug Substance Plant (hereinafter "NEW PLANT") under construction in Minamisoma City, Fukushima Prefecture was completed on July 31st, 2023, and a completion ceremony was held today, August 4th, 2023.
The NEW PLANT will meet the current Good Manufacturing Practice (cGMP) standards and has been equipped with the world's most advanced manufacturing and quality control systems. We are committed to meeting a variety of customers' demands.
【Description】
| | |
| --- | --- |
| Name | ARCALIS Minamisoma Drug Substance Plant |
| Address | 320-20 Kawauchisako, Shimoota aza, haramachi, Minamisoma, Fukushima, 975-0041 |
| Structure | Steel frame, 5 floor, seismically isolated (36 meters) |
| Building Area | 1933 m2 |
| Total floor space | 7252 m2 |
| Outline of Plant Facilities | Equipped with the manufacturing facilities necessary to produce mRNA, a cutting-edge pharmaceutical product, for overseas use in compliance with cGMP |
| Manufacturing Items | mRNA and LNP in bulk |
| Production Capability | Up to 5 kg of Drug Substance per year in bulk |
| Estimated launch date of full-scale operation | August 2023 |
| Construction, design and management in charge | Obayashi Corporation |
About ARCALIS  https://corp.arcalis.co.jp/en
ARCALIS is an mRNA vaccines and therapeutics contract development and manufacturing organization ("CDMO"), jointly established by Axcelead, Inc. (President & CEO, Yoshinori Ikeura, hereafter, Axcelead) and Arcturus Therapeutics, Inc. (NASDAQ: ARCT/hereafter, Arcturus). ARCALIS aims to develop the world's first mRNA vaccines and therapeutics CDMO business that promises a stable supply of high-quality mRNA medicines to all customers, including pharmaceutical companies, biotech companies, and academic
institutes worldwide. The new facility in the city of Minamisoma (Fukushima Prefecture) is equipped with state-of-the-art manufacturing and quality control systems that meet the cGMP standards for pharmaceuticals.
1.NEW PLANT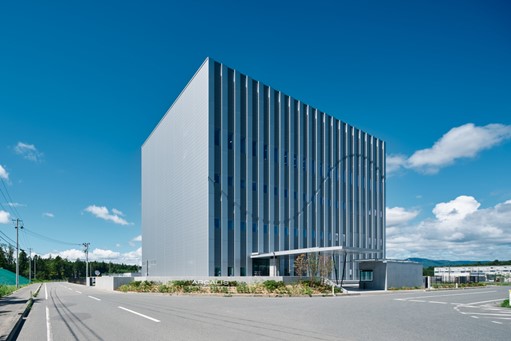 2.Future Vision of Minamisoma Plant